Episodes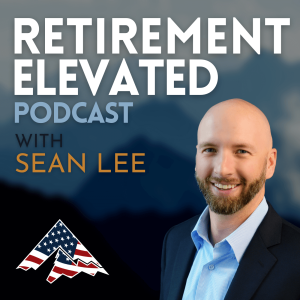 Thursday Jul 27, 2023
Thursday Jul 27, 2023
While Sean didn't set out to write a baseball book, his love of both baseball and financial planning just came together here and his two worlds collided.
On today's podcast we talk about his book, Rounding Third: Preparing for Your Finances for the Home Stretch to Retirement. This short and straightforward read has a lot of easy-to-understand financial lessons.
You can learn a lot from the game of baseball. These lessons and analogy carry a lot of meaning for Sean as he relates it to what you need to know when preparing for retirement.
Here's what we talk about on today's show:
How did this book come to be? (1:01)
How did baseball and financial planning come together? (2:09)
Who is this book for and how can you get it? (6:03)
What chapter of the book is Sean's favorite? (9:22)
For more, visit us online at https://retirementelevatedpodcast.com/