Episodes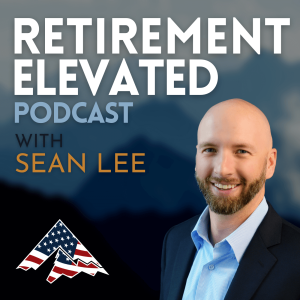 Thursday Oct 03, 2019
Thursday Oct 03, 2019
Think about the last time you took a flight? You got from point a to point b as you planned, but did you stop to think about what it took to get you there? That's the same with financial planning and reaching our final retirement destination. There are many lessons we can take away from flying and we'll share those on this episode.
Today's rundown: 
0:22 – Baseball tryouts going on for Sean's son.  
2:04 – Talking today about what flying teaches about retirement. First, you have to have a flight plan.
4:49 – Turbulence affects everyone differently much like volatility.
8:03 – The market continues to bounce back no matter how many times it gets knocked.
9:18 – Pilots can't do it all alone. They need help from air traffic control.
Get the full show notes and additional resources by visiting our website here: https://retirementelevatedpodcast.com/podcast/financial-lessons-we-can-learn-from-flying/